All your digital marketing needs under one monthly price...
Can we let you into a secret?
Digital marketing is more than just social media.  Don't get me wrong, social media is great first step on your marketing journey, but if you have ambitions to grow and expand your business, you will need to grow and expand your marketing too.
Advertising – Google and Facebook Ads
All too often, small businesses have a go at advertising and end up losing significant money.  The fact is, the advertising engines provided by Facebook and Google are powerful but complex.  We have over a decade of experience in using them, so we can ensure that your money gets you the best results.  Paired with our design services and video work, we can create adverts that convert.  
Sales funnels & Lead Management
Do you have a service or product that you sell online?  Sales funnels allow us to plan and shape the customer's journey, providing opportunities to upsell to confident buyers, reassure those who are shy, and convert as many visitors to paying customers.  Whether that's the design of a landing page, or a carefully crafted sequence of emails to warm up your leads to the point of purchase, we can help!
CRM and email marketing
You may be collecting contacts and building your email database, but what are you doing with it?  With our services, you can segment your contacts into categories that are interested in different aspects of your business.  We can tag contacts according to what they respond to, allowing you to automate relevant and personal emails.  We can also assist with regular newsletters, engaging and informing your fans.  
Blogging services
It's still fair to say that blogging is a core part of most online strategies.  It builds the content on your website to boost your Google search rankings, it provides content for your newsletters and social media streams, and it cements your position as an industry leader.  Are you lacking inspiration?  We can either suggest SEO relevant topics that are trending, or write it ourselves from scratch.
We are certified Growthworks marketing consultants, so for those of you familiar with the powerful Fletcher Method, you will understand the impressive tools and strategies at our disposal. 
For those who don't already know, the Fletcher Method is a series of tried-and-tested resources that can be applied to a wide range of businesses, especially for coaches and consultants. 
We use our discretion to work out the most suitable digital marketing strategy for each client.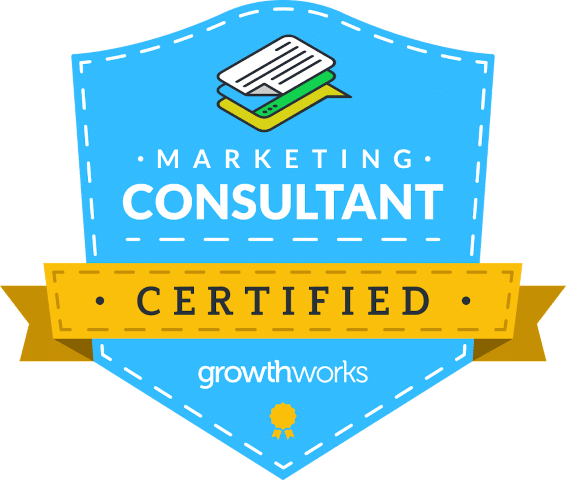 We appreciate that all these different aspects can be daunting for a small business.  
If you're ready to outsource, we provide our services under a single monthly cost that includes only the aspects that you're interested in.  We are your one-stop-shop for Digital Marketing.